Welcome to the Waikato Principals' Association.
Welcome to 2023.
The Waikato  Principals' Association (WPA)  is the collective voice for primary and intermediate school principals in the greater Waikato region.
WPA is a strong lobby and support group that has influence at both the local and national level.
The WPA is a strong and viable professional organisation that has a history of successful service, initiatives and representation of principals' interests in addressing the needs of primary and intermediate school education in New Zealand.
Rotorua Retreat Millennium Hotel Wednesday 6th March - Friday 8th March 2024


This is where you will find all the latest information. You can find previous versions of WPA emails here.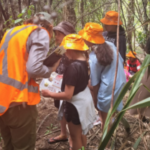 Click here for latest media articles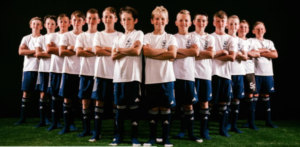 Merry Christmas and Happy New Year

Thank you all for your on-going support to our association throughout 2023.
Merry Christmas to you and your families.   Have a relaxing and safe holiday, see you all in 2024
WAIKATO PRINCIPALS' ASSOCIATION 2023 KAUPAPA:
Courageous Leadership

Click here to register for 2023
WAIKATO PRINCIPALS' ASSOCIATION 2024 KAUPAPA Responsive Leadership - Whakatauki
Mātai ki te rangi, homai te kauhau wānanga ki uta, ka whiti he ora.
Look beyond the horizon, and draw near the bodies of knowledge that will take us into the future.
Responsive leaders concentrate primarily on the people within their school. Instead of imposing personal views, responsive leaders create a shared vision. They diagnose, often from factors outside their control, what the school needs and work with colleagues on developing common strategies for addressing those needs
"In front of the gain line"
WAIKATO PRINCIPALS' ASSOCIATION
ROTORUA RETREAT , MILLENNIUM HOTEL
Wednesday 6th - Friday 8th March 2024

The WPA Executive are excited to announce the annual Rotorua Retreat will once again be held at Millennium Hotel on Wednesday 6th March till Friday 8th March 2024.
The cost of this Principal-only retreat of $800 includes accommodation, breakfast, morning tea, lunch and afternoon tea.  This cost also includes Thursday night's poolside mix 'n ' mingle dinner and drinks.
More details regarding speakers will be released, please be reassured, they will be of a high calibre and worthy of your valuable time away in Rotorua.  To come and join us at this exciting event, register now. 
Our Proud Business Partners